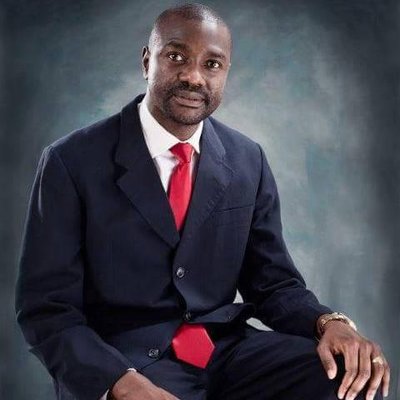 The central bank has increased the weekly cash withdrawal limit for the banking public from ZW$2 000 to ZW$5 000.
The measure is one of the latest monetary policy reviews announced on Monday by Reserve Bank Governor Dr. John Mangudya in his February Monetary Policy statement.
The central bank chief said mobile banking transactions had also been increased, where person to business transaction limit has risen from ZW$20 000 to ZW$25 000 dollars per transaction, with a maximum limit of $100 000 per week. He also said the person-to-person limit had gone up from $5 000 to $10 000 per transaction, with a limit of $70 000 per week.
But, according to Political Actors Dialogue (POLAD) economic committee chairperson Trust Chikohora, while the increase in the cash withdrawal limit was a positive development, the loss of the Zimbabwe dollar's value dampened the expected gains.
The increase in weekly (cash|) withdrawal limit is significant because it is an increase of 150 percent…. but you need to take a look at it in the context where the value is in terms of, for example, the US dollar which we use to benchmark transactions in this country. If you take where the parallel market exchange rate is, that limit is just over US$20 a week," said Chikohora.
He said the new weekly cash withdrawal amount cap was not sustainable for those that mostly used cash to transact, such as in the rural areas.
"It may not be enough to cater for the needs of those particularly who do not stay in town, those that stay in outlying areas who have not much access to electronic transactions," Chikohora said. "For those that have access to electronic transactions, it might not be a big issue because they can do their transactions in the towns and cities."
He added: "For those outside (urban areas), I would suggest that it is better to just have a monthly limit and somebody can just withdraw their ZW$10 000 or in this case, if you want to stick to ZW$2 000, ZW$8 000 you know, once-off when they come to town, perhaps make it ZW$10 000 per month for now. Allow the people to withdraw once per month if they want to because most of the people that are affected come into town once to try and get their salaries, to try and get their pensions, to try and get money from their savings and go back outside town."
However, Dr. Mangudya, in his MPS, encouraged the transacting public to make more use of digital platforms for transactions, than use cash, to reduce incidents of robberies targeting cash savings.
"The Bank is therefore encouraging the public to bank their cash and utilise these digital and electronic services, that include credit and debit cards, to minimise the risk of theft and robberies associated with carrying cash on person or possession of large sums of cash at premises."
The central bank chief also announced that the US$50 facility meant for the public to access foreign currency at the official exchange rate was now restricted to "vulnerable members of the society." He said the review was meant to curb "abuse of this facility."
"The Bank has, however, noted, with concern the abuses of this Facility by some members of the public. In this regard, the Bank is refining the US$50 Facility, with immediate effect, to limit it to the vulnerable members of the society, that is pensioners, senior citizens, people living with disability and those requiring forex for medical purposes," Dr. Mangudya said.
The central bank availed the US$50 Facility to assist the public to
access foreign currency for small purchases and payments through bureaux de change. The bureau de changes are allowed to charge up to 10% over the cost of funds.
Among other new measures announced in the MPS, players in the tourism and hospitality sector are now able, with immediate effect, to retain 100% of their foreign currency recepits "to allow them to quickly recapitalise and procure the necessary goods and services required by tourists and travellers."
Tobacco merchants can now "retain 80% on the portion of the incremental value addition repatriated into the country and 100% of proceeds from local sales of tobacco through inter-merchant sales," the statement also said.