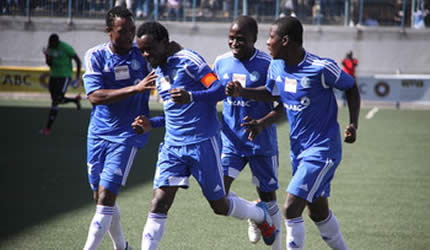 Dynamos, FC Platinum and Whawha fans are not happy with their teams` performances after the three teams dropped points over the weekend.
Dynamos suffered a one-nil defeat to Chicken Inn, Gweru based Zimbabwe Prisons and Correctional Services outfit Whawha lost 3 nil to Herentals FC, whilst champions FC Platinum drew 1 – 1 ZPC Kariba.
In an interview with 98.4FM News in Gweru, the fans cited lack of preparedness as the major reason behind the clubs` poor show.
One Dynamos fan said the players do not have ample time to prepare thus were failing to play good football and get good results.
"These big-name teams they think it's the name that plays, whereas it's the players that have to be prepared for the match, other than the name Dynamos, the name CAPS or the name Highlanders. It`s no longer like that, football has evolved and they have to be prepared for the match."
Another DeMbare supporter also said the teams needed more preparation time ahead of matches.
"You have to prepare for the match before you play to produce results, I think that is what is contributing to it," he said.
One FC Platinum fan said: "I think these teams have to be serious, the players are just playing for the sake of earning money to bring bread to the table and he (player) cannot afford buying a vehicle, or even to send his children to school he struggles. I tell you social soccer is even better because one can bet and get money."
Meanwhile, some fans said the recent suspension of Zimbabwe by FIFA could demotivate players as they do not look forward to participating in international games.
ZIFA was last week suspended by FIFA over government interference in football affairs. This came after the Sports and Recreation Commission suspended the Felton Kamambo ZIFA board over allegations of abuse of funds, sexual abuse and other charges.
One football supporter said:" Before the squabbles (ZIFA-FIFA and SRC) even began, we already had troubles and it has now been worsened. For us to play football without the prospect of playing internationally it is pointless such that we see that people no longer have confidence."
Another fan commented that the allegations around ZIFA and suspension of Zimbabwe from FIFA had demoralized players and supporters and destroyed their hopes of playing at an international stage.
FIFA, in its ban of ZIFA, stated that the suspension would only be lifted if Zimbabwe met its demands of reinstating the Kamambo-led ZIFA board, reinstatement of ZIFA General Secretary Joseph Mamutse, and withdrawal of the court case against Kamambo as well members of his team. The SRC however has stuck to its guns, stating last Friday in a statement that the ZIFA board will remain suspended until the commission has restored sanity at the national football governing body.
Here are the fixtures for Matchday 6.